After a cool and wet spring (there's still snow on the upper peaks at Snowbasin)…summer and all its' splendors, activities and recreational opportunities is in full bloom in the Ogden Valley.  The Valley floor and hillsides are so green it looks like the Swiss Alps, but enough snow has melted for the numerous high altitude hiking and biking trails to open.  There's boating, water skiing, wake boarding, surfing and fishing on Pineview Reservoir, golf at Wolf Creek, as well as tennis and pickleball.  Art and music festivals, the Balloon Fest, weekly music at Wolf Creek and Eden Center.  Elite level national and international competitions – Spartan Race, Tour of Utah, Xterra, Huntsville Marathon.  And always gorgeous, bright sunny days and crisp, cool nights…and stunning views!
Winter and the spectacular skiing, boarding and snowmobiling gets much of the press…but come visit this spectacularly beautiful valley, sample the extraordinary lifestyle the residents enjoy, and you may never want to leave.
Stepping out of the Valley, the 2nd annual Troubeliever Fest, founded by Valley residents Monty Powell and Anna Wilson, will be held July 12/13 at the Ogden Amphitheater.  The singer/songwriter format is unique among major festivals…and promises an evening and full day of dynamic, passionate performances by accomplished songwriters and musicians – playing their own music!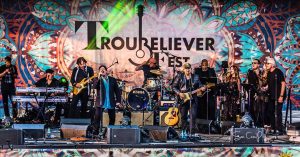 There seems to always be something exciting to experience or see during summer in the Valley…but it's also the ultimate setting to do nothing…just relax!