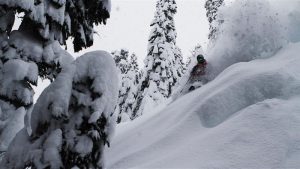 PARADISE — Northern Utah's newest ski area is a secret no more.
Whisper Ridge officially opened last winter, opening a portal to 110 square miles of powder. There are no lifts at this resort, no lodges and no season passes. Instead, Whisper Ridge offers a unique backcountry experience, accessing acres and acres of terrain with a helicopter and eight custom-built snowcats.
For the coming winter, word about Whisper Ridge has started to spread and resort operators are ready to get more guests out making tracks.
Read more here: http://www.standard.net/Recreation/2016/09/16/Whisper-Ridge-Utah-s-newest-biggest-ski-resort-to-officially-open-this-season.html