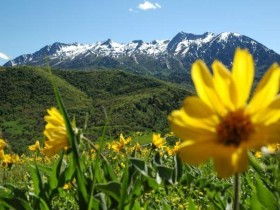 After years of stagnant prices, or small increases followed quickly by small decreases, the trend in recent months is indicative of a significant rise in Valley real estate prices.
In September 2017, the average price of residences that sold, both single family homes and condominiums, was $127.00 per square foot.  Through the first half of May 2018, that average has climbed to $170.00 per square ft.  The trend is consistent enough to indicate a major upward price hike.
If you are a seller, it is the best time in recent memory to put your property on the market, as prior to this recent upward trend , prices had remained stubbornly low relative to other markets (think Park City and Salt Lake City) and the highs Ogden Valley real estate reached more than a decade ago.
If you are a buyer, it may be your last chance to purchase a property before prices climb even higher.  There is no way to predict which way the market will move in the future, but with current prices still very reasonable compared to other resort areas – it would seem at least an even bet that prices will continue to climb.
Please call me, Lisa Karam, at 801 510-8220, if you would like additional information on real estate opportunities in the Ogden Valley area, or  recent sales and pricing dynamics.