My sincerest wishes to all reading this, their families and loved ones, for a safe, happy Holiday Season and healthy and prosperous 2021.  I'll admit – I'm not  sad to put 2020 behind us.
There is some exciting Valley news for December.  Don Pollo Mexican Grill recently opened its' doors in the Diamond Peak Plaza in Eden.  Please visit their website for their dine-in,  pick-up options and their menu.  Also, the Compass Rose Lodge has added two authentic tipis to their beautiful grounds, as a unique, safe option for meetings, gatherings, and entertaining.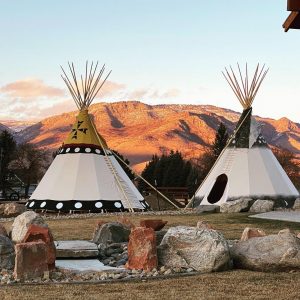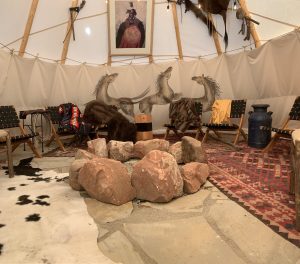 The Ogden Valley has a rich Native American Heritage, and the Hyde family, owners of the Compass Rose Lodge and serious stewards of the history of the Valley, is again paying homage this history with the latest addition to the  widely acclaimed variety and quality of the Lodge's amenities. The guess here is there aren't many luxury boutique hotels with tipis and a serious observatory.