Red hot is an apt description of the current real estate market in the Ogden Valley! Within the week I have had a house go under contract within 48 hrs. of the listing going live, and within the past month I have sold two lots within a week of listing them.  One of the lots received multiple offers.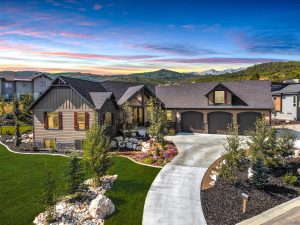 Until recently, land sales in the Valley lagged well behind home, condo and townhouse sales.  But starting a couple of months ago, land sales have picked up dramatically.  Inventory has dwindled, and as many people have become interested in moving out of congested cities, all aspects of the residential property market in the Valley are on quite a roll.
Not only have the number of units sold increased and days on the market decreased, prices are also rising.  Dramatically at some price points.  A number of homes that were valued in the $800,000-$900,000 range just six months ago are now selling for over $1,000,000.